Friction 0.9.4
Introducing Friction 0.9.4. This release includes several fixes and generic improvements to the user experience.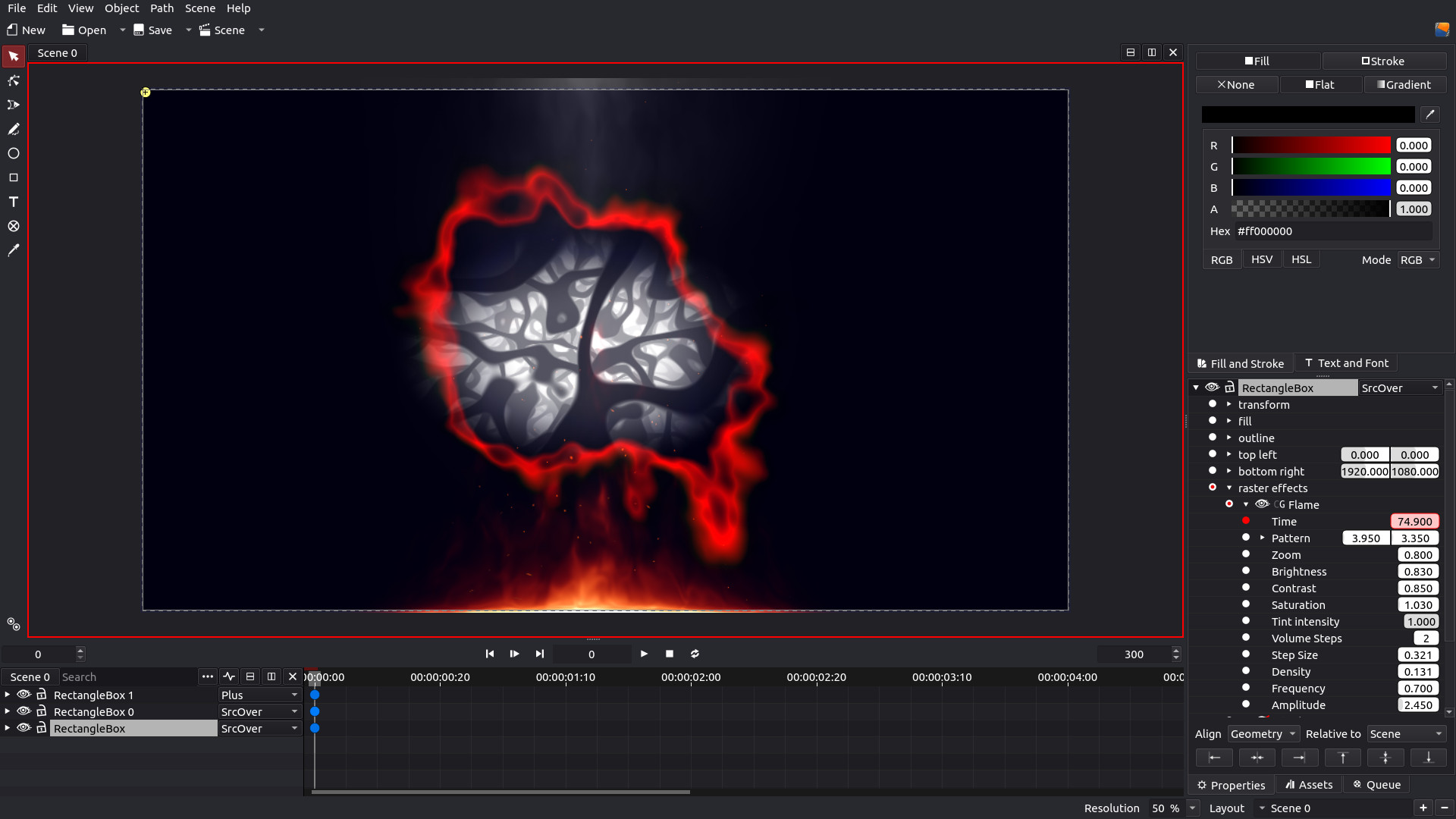 Generic changes and fixes
Fixed full screen on Windows
Fixed several build warnings
Viewer/Canvas now supports panning with ALT modifier
Easing expressions bugfix
Expression dialog bugfix
Don't add locked object(s) to selection (bugfix)
Font widget bugfixes

Fixed regressions introduced in earlier releases

Removed more legacy code
Improved settings dialog
Settings are now Preferences (Ctrl+P)

Moved from edit to file menu

Scene settings dialog fixes
Improved audio device handling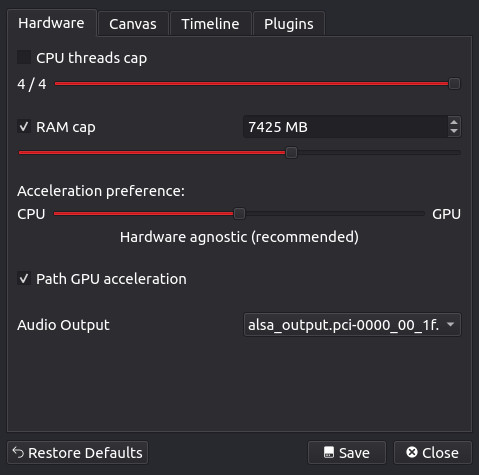 Better failsafe
Restore last used device (if possible)
Select audio output device (in preferences)
Improved shader effects support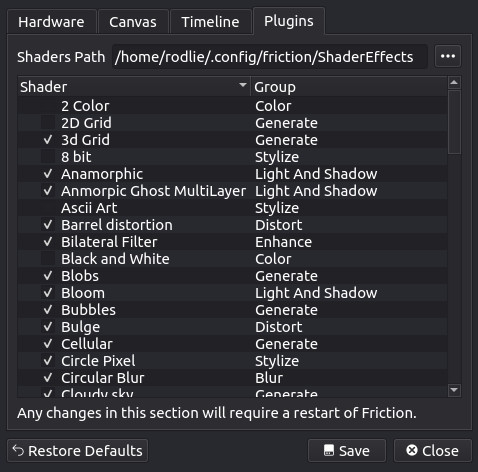 Support shaders in application bundle (not used yet)
Don't allow duplicate shaders
Recursively scan for shader plugins
Optional custom shader path
Removed file watcher instances

The implementation was flawed and needs a rewrite
Changes to shaders now require a program restart

Added basic shader manager (in preferences)
Improved timeline UX

Support timecodes on the timeline
Simplify bottom scrollbar
Scrolling on the timeline now supports modifiers CTRL and SHIFT

CTRL + wheel will now scale in/out the frame range as if you used the scrollbar
SHIFT + wheel will now pan the frame range as if you used the scrollbar
Notes
Microsoft Visual C++ Redistributable 2017 or higher is needed on Windows 10

In most cases this is already installed, if not you can download it here

Windows setup/portable are not signed and will trigger warnings during installation and/or first run
Friction is beta quality software, expect issues and missing/broken features.
Known Issues
HiDPI (display scaling) on Windows does not work yet
Adjusting shader effect parameters might trigger a crash on Linux
CSS style sheets are not supported when importing an SVG

SVG's from Adobe Illustrator (and others?) may have issues due to this
In some circumstances this might result in an invalid undo state after import
And more, see our issue tracker for more information.
Support
If you find an issue with the application please report it on our issue tracker (requires a GitHub account).
For general discussion, feature requests etc use our forum (requires a GitHub account).
For other inquiries use support at friction dot graphics.
Downloads
Additional downloads and checksums for this release is available on GitHub or Sourceforge.
Published 4 September 2023.